SCIENCE AND HISTORY
THE TAKING OF PRINCE HARRY  (Director / Writer / Producer)
Feature length counterfactual dramadoc. What would happen if Prince Harry returned to fight in Afghanistan and were captured by the Taliban?
Channel 4 / Juniper Communications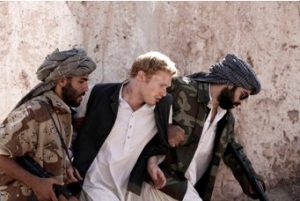 SECRET DIARY OF THE HOLOCAUST  (Co-Exec Producer / Writer / Director)
Documentary following the journey of the half-sister of a teenager murdered at Auschwitz. She travels to Poland to find out more about the girl she never knew- who kept a diary & has been dubbed the 'Polish Anne Frank'
BBC One / Darlow Smithson Productions / IMG Media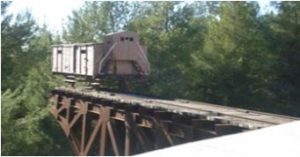 PORN ON THE BRAIN (Director/Producer)
1 x 1hr Documentary presented by former Loaded editor Martin Daubney examining the effects of online pornography on teenagers. Including the first ever study to perform fMRI scans on the brains of compulsive users. Lead film in Channel 4's Real Sex season, autumn 2013.
Blink Films / Channel 4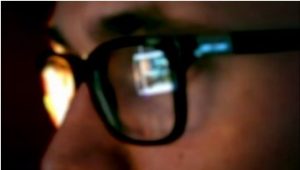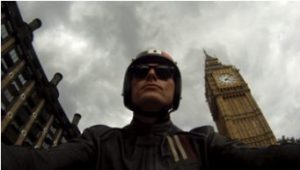 WE BUILT THIS CITY – NEW YORK  (Director / Writer / Producer)
The visionary feats of engineering which turned Manhattan from marsh to metropolis. For a landmark 3 x 1 hr series shot on High Definition, featuring high-end CGI, and reconstructions.
Discovery Channel US / HD Theater / FIVE / Darlow Smithson Productions
SECRETS OF THE DEAD – THE JAMESTOWN MASSACRE  (Director / Writer / Producer)
A scientific and historical investigation into the extremely high death rate at the first permanent English colony in America
C4 / WNET / Optomen TV
CANNIBAL – MAN MEAT  (Director / Writer / Producer)
Cannibalism in recent history – from modern day Russia, to the Andes air crash; from the Siege of Leningrad to class war in Mao's China
C4 / Discovery TLC / 3bm
EQUINOX SPECIAL: SECRETS OF THE PSYCHICS  (Director / Writer / Producer)
A sceptical history of psychic phenomena from Spiritualism to spoon bending with period reconstructions
C4 / Discovery TLC / Open Media
THE DEEP: TOUCHDOWN  (Director / Writer / Producer)
The secret Cold War battle for control of the oceans by developing deep-submergence technology
C4 / Discovery TLC / Oxford Television Company
EQUINOX: THE MIRACLE POLICE  (Director / Writer / Producer)
How the Vatican tries to use science in authenticating the miracles needed to create Catholic saints
C4 / Discovery TLC / Ideal World Productions
TRAIL OF GUILT – THE ACID HOUSE  (Director / Writer / Producer)
Fully dramatised reconstruction of forensic scientists' work to crack an LSD manufacturing gang in a remote Herefordshire farmhouse
BBC One
J'ACCUSE: THE SUPERCHEFS 
Paul Bailey's polemic on the cult of the star chef – with Marcello Magni playing the Superchef in dramatised comedy-sketch inserts
C4 / Fulmar TV
ARTS
HOWARD GOODALL'S BIG BANGS – THE PIANO (Producer / Director)
                The invention of the most influential of instruments, and its effect on the history of music
C4 / NVC Arts / Tiger Aspect Productions
BAFTA Award – Best Specialised Series (Huw Weldon award) 2001; Peabody award for Journalism and Mass Communication 2001; Nominated for International Emmy, RTS and other awards.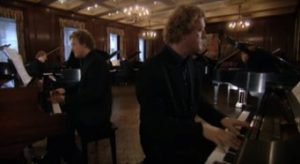 YOUNG ELVIS IN COLOUR  (Director / Writer / Producer)
1 hr unauthorised biography with rare colour footage. Highest Rating & Share in 9 pm slot
ITV / Darlow Smithson Productions
THE BEATLES: ALL YOU NEED IS CASH   (Director / Writer / Producer)
Unauthorised musical and business history of The Beatles with look-alike reconstructions
C4 / Fulcrum Productions
MY NIGHT WITH HANDEL (Director / Writer / Producer)
Dramatised scenes from Handel's operas, showing off some of his finest arias, specially recorded & filmed in modern settings through a night in London
USA Cable ACE Award nominee 1996 – Best Performing Arts Programme. BANFF nominee 1997
C4 / Euphoria Films / NVC Arts
PLUNDER (Series Producer / Director)
3 x 30 mins – Cultural history & significance of the BUST OF NEFERTITI, PERGAMON ALTAR & VENUS DE MILO presented by Nicholas Ward-Jackson
C4 / Brian Lapping Assocs.
ARENA: REVOLUTIONARY WITH A PAINT BOX  (Director / Producer)
1 hr Profile of the Mexican muralist Diego Rivera);
ARENA RADIO NIGHT: TUNING IN; ARENA FOOD NIGHT: FASTING AND ABSTINENCE (Director / Producer)
(Glenfiddich Award)
BBC Two
OMNIBUS: PAUL SIMON
Profile of the legendary singer-song-writer filmed at his home in Montauk, Long Island, in the neighbourhood he grew up in with Art Garfunkel and in his office – a whole floor of the Brill Building in New York City.
BBC One
OMNIBUS: JAMES MCNEILL WHISTLER (Director / Producer)
Drama-doc about the controversial                 painter
BBC One
ARTISTS' JOURNEYS: JIM DINE ON EDVARD MUNCH (Director / Producer)
HOMELANDS: NIGERIA: CHINUA ACHEBE  (Director / Writer / Producer)
One of Africa's foremost writers. Novel excerpts performed by local actors on location in Nigeria
PERFORMANCE
4 GOES TO GLYNDEBOURNE  (Live Presentation Producer)
1994 – 1996 Marriage of Figaro, Eugene Onegin, Ermione (RTS nomination), Don Giovanni, The Makropulos Case, Lulu, Theodora (BANFF 1997 Best Performance Special) 1999 Peléas et Melisande
C4 / NVC Arts (Presentation Producer / Director)
VERDI'S REQUIEM with Luciano Pavarotti  (Presentation Producer)
Performance at the Royal Festival
C4 / NVC Arts
ARRIVIDERCI BRUM: (Presentation Producer)
Simon Rattle conducts his Birmingham Symphony Orchestra farewell concert
C4 / NVC Arts